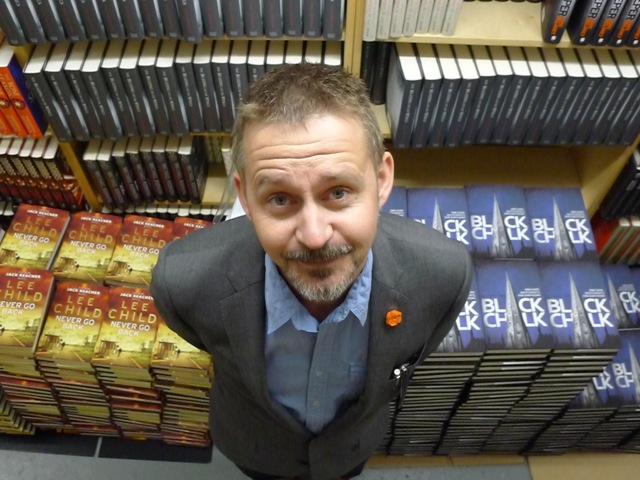 Today I signed 350 books for Goldsboro Bookshop who made me book of the month. It took me 90 minutes. I'm obviously not very practised at this art because they told me Neil Gaiman recently signed 900 copies (900? Neil who?) and it took him only an hour.
Next month William Boyd is signing two thousand for his James Bond novel 'Solo', no doubt with a pen that can take the eye out of a Russian agent at forty paces and in less than seven minutes.
But anyway, that's not a bad sandwich to fill.
Oh, and as you can see in the picture, when everything was done I was piled up next to Lee Child. I have no doubt my main character (a weedy first-year Oxford student) will be crossing the divide to kick Jack Reacher's arse.