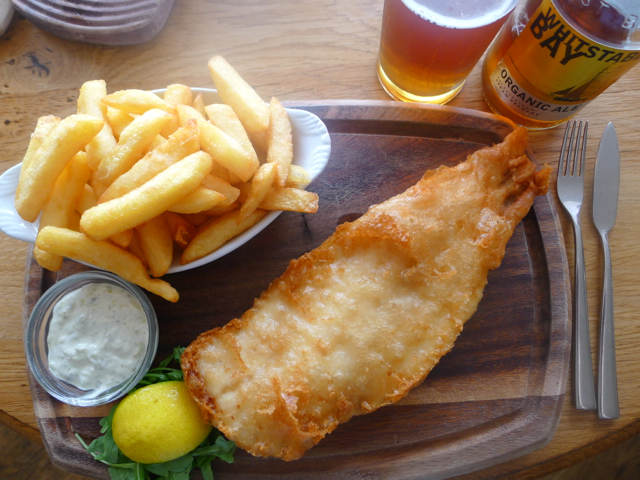 Nearly seven years ago I moved from London to New York and New York wowed me. New York truly bowled me over. However, I return home to England every couple of years and rediscover her charms, something new each time. This is the final day of my latest trip and here are some random thoughts.
– London has moved on. London's definitely over me. Yes, London over the last fortnight was like an ex-girlfriend you see for the first time since your breakup and she is thinner, happier and dating a man far more handsome and successful than yourself. What happened to you, London? Was it that exciting little fling you had with the Olympics? Please don't tell me it's Boris, I absolutely refuse to believe it could be Boris. No, you seem utterly cool and self-confident. And you do like a bike now, don't you, London. My God, London, you do love a bike.
– London cab drivers no longer expect a tip. I found this out only after liberally tipping on top of some truly eye-watering taxi fares. Dear friends, this is the sort of information I COULD HAVE USED CONSIDERABLY EARLIER.
– I know this isn't an original point but I think it bears repeating. England truly is excellent at fish 'n' chips, so excellent, in fact, I had to have fish 'n' chips two days in a row. The United States of America, you are clearly exceptional at very many things. But you are utterly inexcellent at fish 'n' chips. No, let's speak plainly, The United States, you're inept, you're a disgrace to one of the finest 'n's in the world. (To be fair, you're quite good at rock 'n' roll.) We need to work on this, United States.
– In her car, my mother has an internal 'anger management' horn. Someone cut her off while driving and she didn't lean on the real horn, she pressed a tiny hidden button and a series of almost inaudible electronic beeps rang out. So quiet were these beeps, they couldn't be heard in the back seat, let alone by another driver. My mother has this tiny button because she doesn't wish to be rude – not only to other drivers on the road but to the guiltless residents who happen to be living nearby. Oh my God, I'm just about to fly back to one of the horn-happiest cities of the world, tomorrow I'm returning to the Land of the Beeeeep.
– But it can't all be positives. I have to have at least one negative to cling to for comfort while I fly back to New York. England, your weather's horrendous. I've seen two, maybe two-and-a-half blue skies in fourteen days. OK, I secretly love the omnipresent sense of damp chill in the air but the grey I could do without. And the spousal complaints I could very much do without, also.
And that's it, I now have precisely 24 hours left. These probably won't be as action-packed as a Jack Bauer 24 hours but I intend to make the most of the time. Because (whisper this softly), England, I think I miss you.