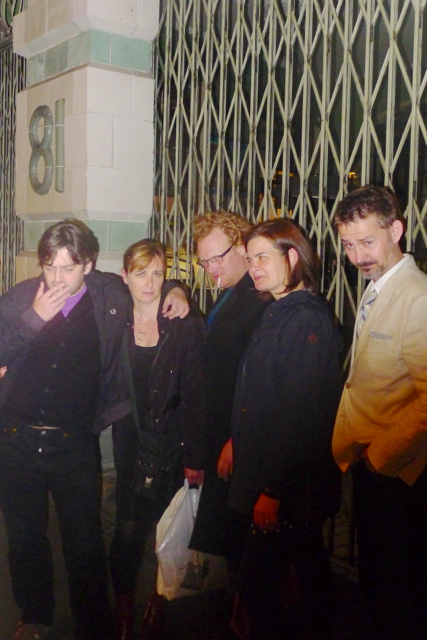 The tagline for my novel is 'One Game. Six Students. Five Survivors.'
And here we are.
OK, I'm not saying that what takes place in my novel actually happened, or that any of the characters in Black Chalk are based exactly upon any one person in real life. However, the group pictured represents my group of closest friends (bar one) from my time at Oxford when we came up with the idea for a game that would become the central premise for my novel.
So while we never played the Game, these are the people with whom I discussed, over twenty years ago, how playing a game of psychological dares might unfold, what those dares might be, how we might be damaged by them…
And yes, we do look like a bunch of forty-somethings who think that perhaps we are the next darlings of the indie rock world.
But actually, we're just a little worse the wear after too much red wine at an especially nice restaurant. And possibly an excess of cheese.
Rock 'n' roll.