I recently received a google alert that directed me to a page where my novel was being made available as a free download. Instantly I fell in love with my pirate (a form of Stockholm syndrome) and here is my open love letter to analouisa, a VIP Member, no less.
_____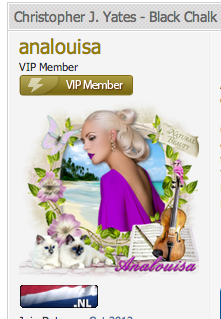 analouisa, light of my life, fire of my loins. Oh how I love everything about you, and not least the way you begin your name lower-case, so that my opening line looks comically illiterate, you hilarious Dutch minxette.
And look at your gorgeous avatar! It tells me you like cats, birds, flowers, beaches, butterflies, purple scoop-back dresses, "natural beauty" and classical music. And I don't hate all those things. Especially butterflies. Clearly we were made for each other.
Plus, you love my novel so much you want to share it with the entire world. For free. Does my wife want to share my novel with the entire world? For free? No, "she" only wants to share it with people prepared to pay seventeen dollars and ninety-five cents (or $13.44 at Amazon, qualifies for Prime two-day shipping). You know what they call people who share their love in return for a cash sum? That's right, they call them whores. "My wife" clearly does not love me the way you do.
No, true love is free and books should be too. Let's run away together—to a beach digitally created by a thirteen-year-old boy. I think the pirate schooner is hidden a little way off-screen but I'm sure those marvelous peg-legged gentlemen will deliver  daily word bounties to our golden-sanded love cove.
Plus, during the day while I'm toiling away at my little stories, earning the equivalent of less than minimum wage for each precious hour of scribbling, I hope very much that you will be spreading the free seed of other authors' works, thus ensuring that none of them will ever be able to earn more than me. Laying waste to an entire industry just so that none of my enemies may rise above me—now that's true love, analouisa.
Swoon.
Yours faithfully,
Christopher (author of Black Chalk, available at all major booksellers; or free)