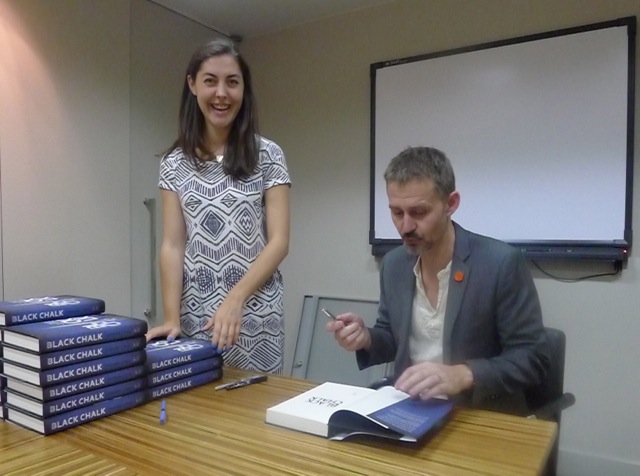 Today felt like the first day of really being a writer. Lunch with my editor, Alison Hennessey, followed by filming* at the Random House offices and then signing books with the lovely Fran, as pictured, for Blackwell's and Heffers bookshops.
*Yes, I did say FILMING. Lens on my face, my mouth moving and making words that seemed not to connect with my brain – this being because my brain was screaming 'I can't remember what you just said but it MADE NO SENSE.'
The whole process filled me with utter terror and I will not for one second pretend I was cool about this. I practised in the pub with my wife – prompting me, correcting me, boosting me.
And I haven't seen the results, the best I can hope for is that I won't go viral in the worst possible sense: 'Look at this awkward author, this is how to get people NOT to read your book.'
One more picture. Me outside Random House. Gurning the dream.