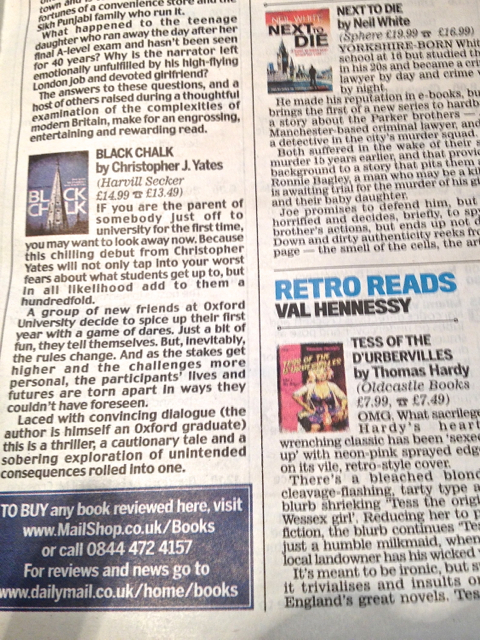 After a wonderful but hard-slog time in the UK we're back in New York. And here's a little round-up of things I've written for various websites, plus some reviews I've received from hither and thither over the last two weeks.
Yonder at 'We Love This Book' I've written a 'story behind the story' article on how competitive Oxford students (myself included) inspired my novel. You can read it right here.
There's a little recommendation penned by me for 'The Ministry of Fear' by Graham Greene, one of my favourite books and an inspiration every single time I sit down at my desk. It can be found on 'Crime Fiction Lover' over here. (Lots of other great recommendation for classic crime books can be found on the same page.)
You can win a stack of books if you solve a crossword that I compiled. It's here at 'Dead Good Books'. You'll probably need to have read Black Chalk to be able to solve it. But hopefully that's not a terrible thing, right?
Meanwhile, I had four reviews in the past fortnight. As follows: