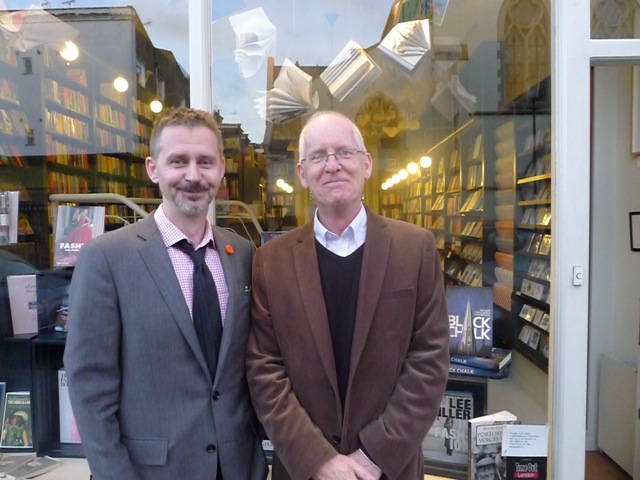 It's the morning after my book launch and I'm a little the worse for wear, so I will keep this short. What an extraordinary night of firsts. My first book, my first ever speech… OK, I've run out of firsts, I'm sure there were more. (Worse for wear, remember.)
But for me, I think this first picture sums up the night. This is my inspirational English teacher, Andrew Akehurst, the man who taught me The Tempest, Equus, Tender Is The Night, Heart of Darkness…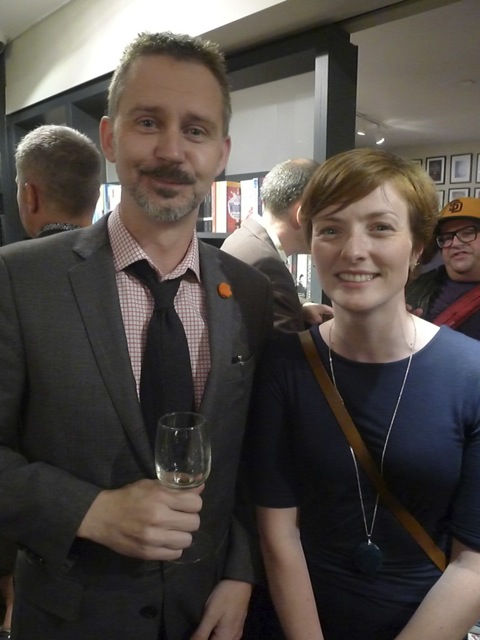 I'm lost for words. And if I had any they would all be mushy words.
And as for the second picture, this is me and my incredible editor, Alison Hennessey. They seem to be two pictures that were supposed to go together. If I had a picture of my mother reading me stories as a young child curled up in her lap, it would complete the set in a very simple join-the-dots sense: read stories; teach stories; publish stories.
Thank you everyone who came to my book launch. And now I am returning to my sore head.